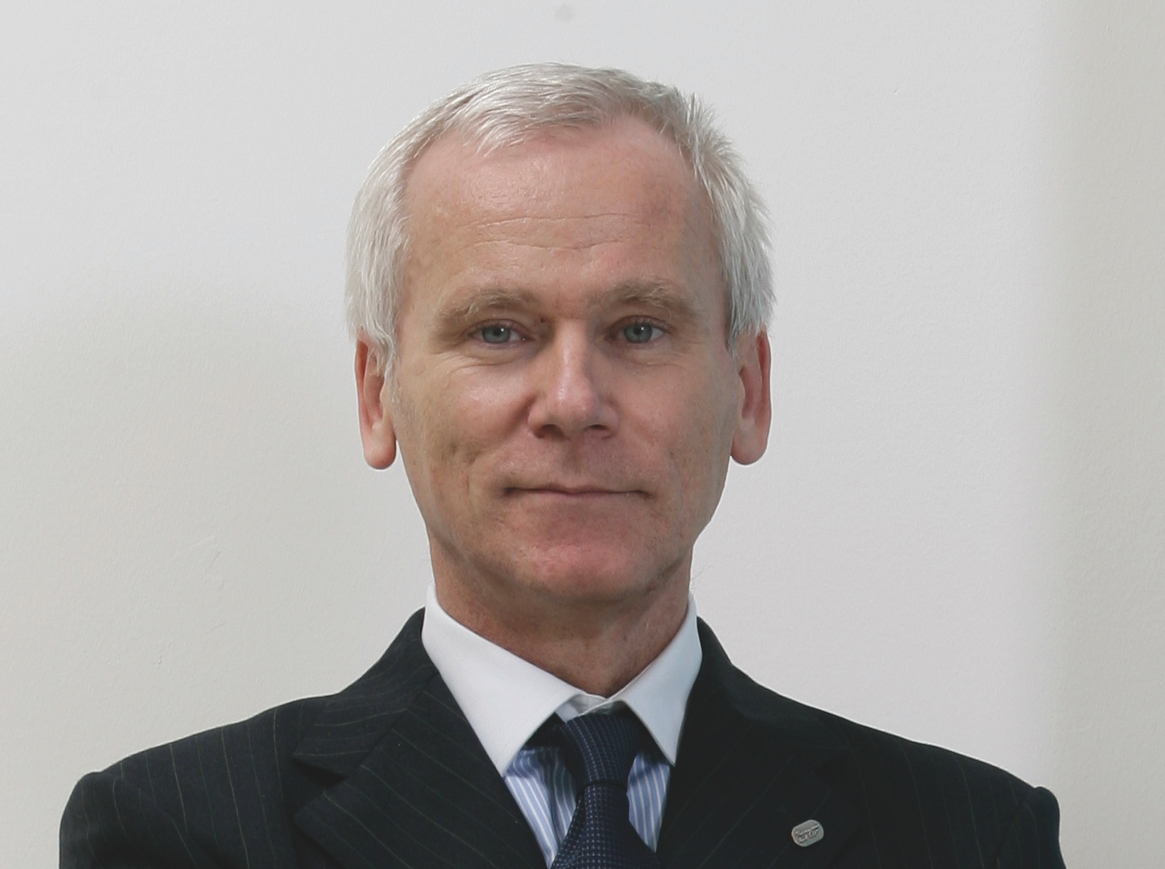 CRIF – Centrale Rischi Finanziari S.p.A. è una società italiana che fornisce supporto all'erogazione e alla gestione del credito al consumo, offrendo informazioni ad aziende e privati. CRIF è un'azienda globale specializzata in sistemi di informazioni creditizie (SIC) e di business information, servizi di outsourcing e processing e soluzioni per il credito. Fondata a Bologna nel 1988, oggi opera in quattro continenti: abbiamo chiesto al presidente Carlo Gherardi e all'amministratore delegato Eugenio Bonomi di raccontarci il successo della loro azienda. L'articolo seguente, in inglese, è apparso sul nono numero di Forbes.
Established 30 years ago, what is CRIF today?
CRIF is an end-to-end knowledge company, offering a unique combination of credit bureau and business information, outsourcing and processing services, credit solutions, ratings, and personal solutions. From strategies to solutions, CRIF supports its clients in every phase of the customer relationship to achieve growth, mitigate risk, reduce end-to-end processing costs, and be compliant-ready. CRIF's mission is to create value by supporting businesses to perform better and consumers to manage their credit health with a comprehensive range of professional skills and solutions.
Specifically, CRIF helps credit supply meet demand by supporting over 6,300 lenders to manage credit more efficiently and effectively as well as providing specific help to millions of consumers and businesses to more easily access credit. CRIF is committed to digital and financial inclusion, working responsibly and compliantly to offer innovative solutions to help give customers improved access to credit, granting digital access and enabling the use of financial services by excluded and underserved people.
Being at the cutting edge, thinking outside the box, widening our view, pursuing excellence, challenging time and embracing worldwide differences are key values for the 4,400 CRIF professionals, who every day with their skills, commitment and passion, serve our clients to help them grow: together to the next level!
As a global company, what are the key factors that influence your growth?
Throughout over 30 years of activity in highly competitive markets, CRIF has grown continuously and now operates across Europe, America, Africa and Asia. CRIF's strategy is characterized by increasing investments to position its business lines in global markets and strengthen its presence in fast-growing economies through acquisitions and start-ups, and in research and innovation, to provide increasingly advanced and high-performance solutions able to anticipate clients' needs.
CRIF has always invested in best practices, cutting-edge technologies and certifications in relation to quality and security. A recognized member of industry associations and organizations worldwide, CRIF is included in the prestigious Fintech 100 ranking.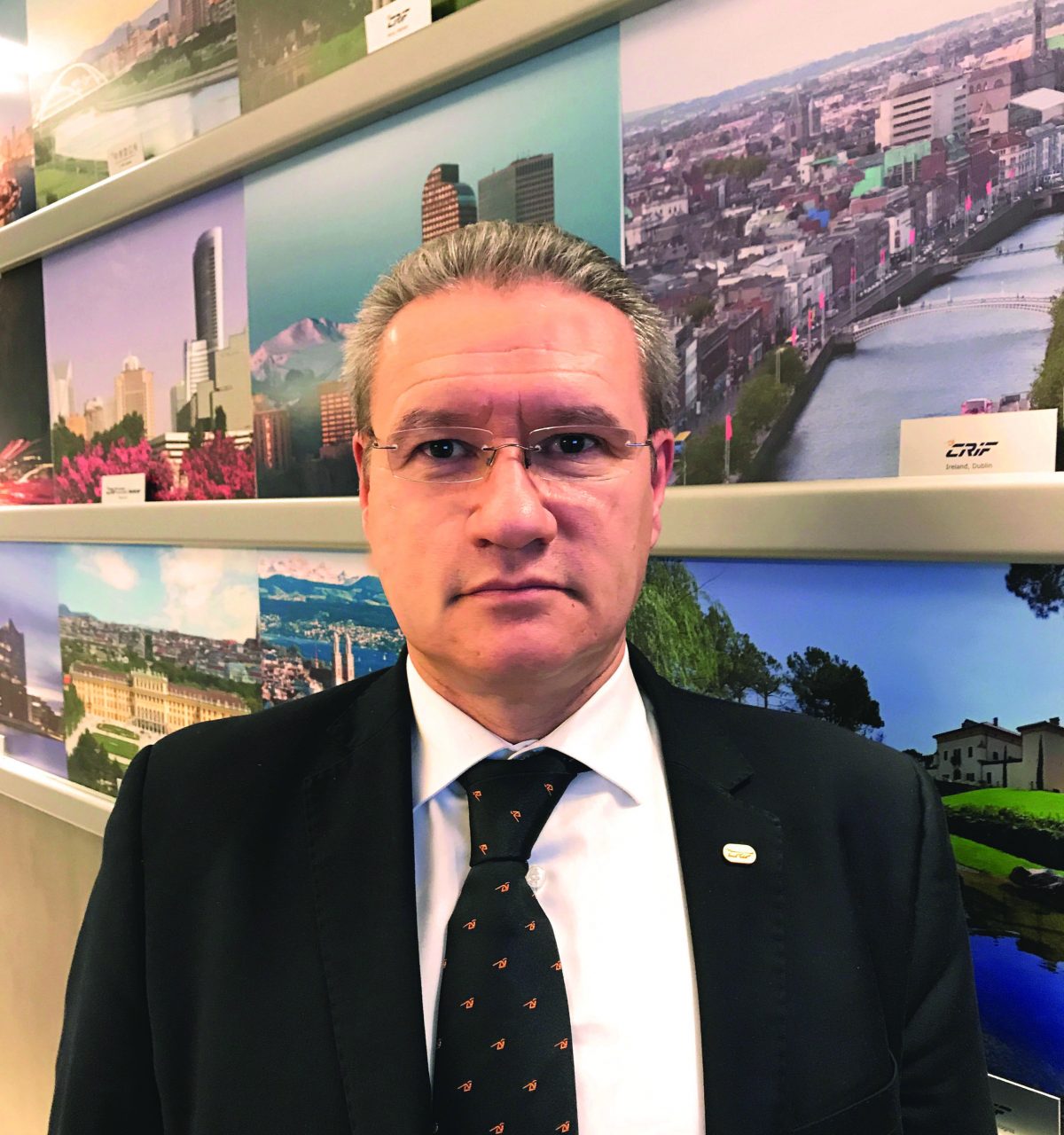 Global Business Strategy for Worldwide Markets
RIF's global business continues to develop quickly. It leverages its distinctive capabilities as an end-to-end knowledge company based on deep functional expertise, information availability, and leading-edge technology.
Facing the challenges of an ever-evolving scenario, what are the key features of CRIF's value proposition?
Today, global trends and the variety of local contexts offer CRIF the opportunity to strengthen its long-standing position, aimed at developing financial and digital inclusion for every business and individual through the value provided with innovative offerings to precisely meet specific needs. An example of this is the innovative digital onboarding solution developed by CRIF, which combines a smooth and easy customer experience with strong ID verification or advanced analytics services.
On a daily basis, we are facing:
Disruptive digital play, which transforms how we can more effectively and efficiently serve markets by improving customer engagement with an enhanced experience;
An increase in consumer ownership, exemplified by the opportunity to ask for services that meet their specific needs much more closely;
An acceleration of disintermediation in many industry flows, which leads to greater sophistication in the capabilities of distributors and producers as well as reshaping new cross-industry value chains, ensuring new value is delivered;
Direct business maker technology's role in addition to its traditional enabler's one, which allows speed and scale opportunities to create value in new white spaces. For example, advanced technologies will allow very fast data ingestion using big data technologies to process huge streams of real-time data via multiple machine learning methodologies.
This in itself is a push for requests of invaluable solutions that CRIF builds leveraging the availability of a comprehensive Intelligent Network Services Platform (Insp), whose ingredients are easily recognized in its dna such as a balanced and unique mix of knowledge, information and technology to deploy packaged business services. Those services are recognized as relevant by the whole large customer base served, such as for example providing a worldwide order-to-cash-solution that contains services for the management of risk and fraud, compliance, Aml, billing, accounting, dunning and clearing.
What about the CRIF approach and business model?
The intensive leverage of CRIF dna ensures that there is a clearly perceived improvement in experience by the market, as identified through the following key factors of its business model:
Sharpness of delivery;
Added value provided;
Fitness for real needs;
Price appropriate to the recognized satisfaction level for its services.
Last, but not least, the forward-looking approach that CRIF has always adopted relies on a refreshed and extremely innovative operating model that recognizes  the importance of how successful and future ready players should operate.
In conclusion, CRIF's strategy and execution are continuously ensuring the best services to a rapidly changing market, leveraging its culture in information management: its secret ingredient to keep winning in the digital era and satisfy its customers, serving them today to build a tomorrow, together to the next level.
© RIPRODUZIONE RISERVATA
Per altri contenuti iscriviti alla newsletter di Forbes.it QUI.